Dingle Electric Bike Experience
ELECTRIC BIKES - WAIT WHAT?
Dingle Electric Bike Experience offers a unique eco friendly adventure involving local food, heritage, culture and people. We offer Bike Hire (including delivery and collection) across a range of easy to use electric bikes & also high quality regular hybrid bicycles.
We take great pride in our business and want to offer our customers the best possible service.
We offer a FREE Delivery & Collection! We the Bikes to you which saves you time and effort.
We drop the bikes right to your door! No need to worry about delivery and collection – enjoy your experience!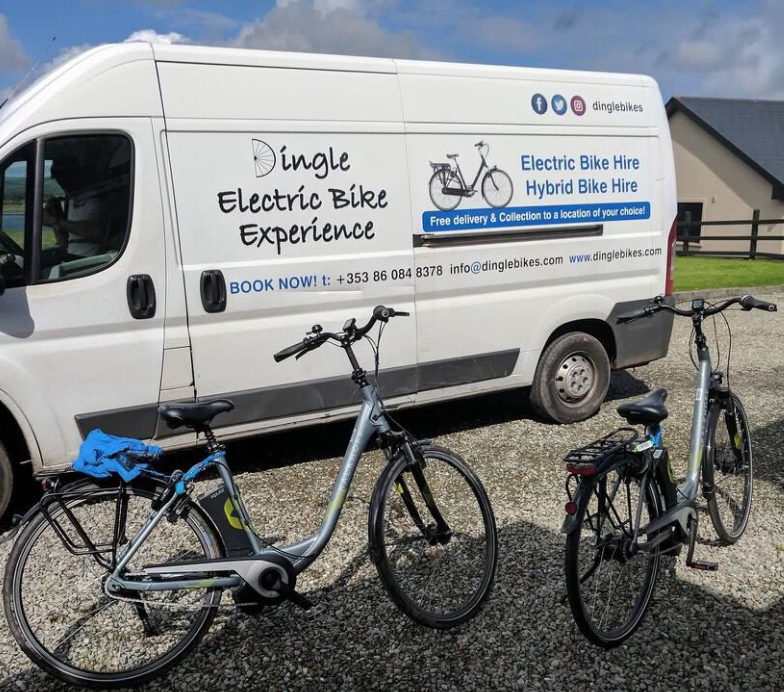 We stock high range electic bikes!